About Richard Robinson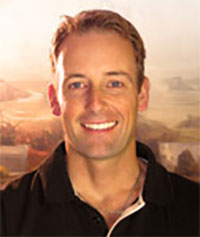 Born 1975. Originally a graphic designer, Richard started painting full time in 2001. He is well known in New Zealand for his landscape paintings with much of his work residing now in private and corporate collections worldwide. More recently Richard has become a popular teacher through his instructional videos sold primarily through his website. Richard has been featured in several international arts magazines and in 2012 was the opening speaker for the worlds largest plein air painting convention held in America. He travels the world teaching and painting. Richard is married with two children, now residing in New Zealand.
Share with your friends:
© Copyright 2007 - , by Paul deMarrais.
All Rights Reserved, Worldwide.