Behind the Easel: Buttercups in Blountville
Step 1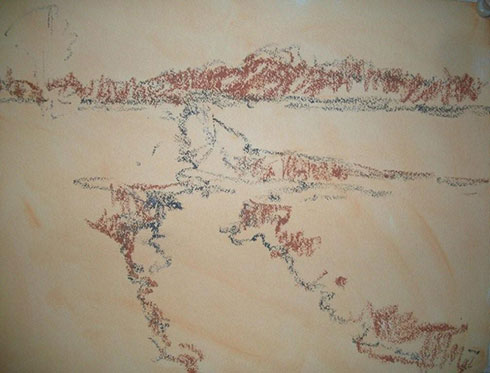 I block in my painting with my oil sticks.
Step 2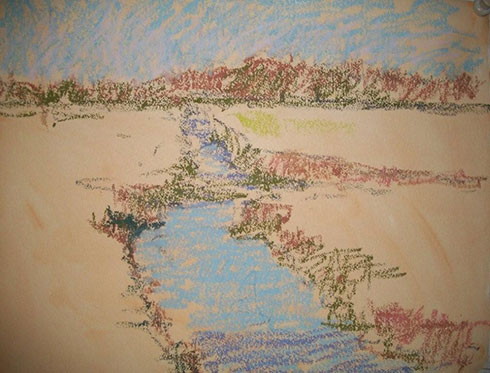 I begin to add oil stick color keeping my application fairly thin. The surface is heavyweight Somerset rag paper that has been sized with acrylic matte medium and a bit of aluminum oxide grit.
Step 3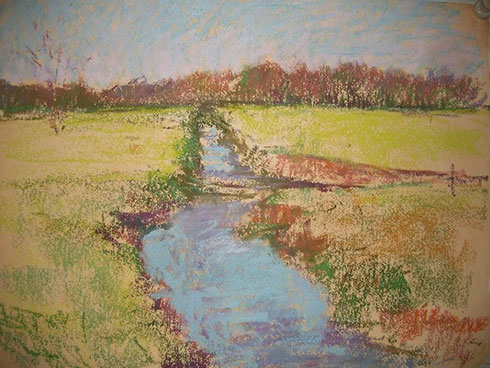 I begin to work with soft pastel in the pasture areas that I want to remain very bright and colorful. This is the strength of pastel.
Step 4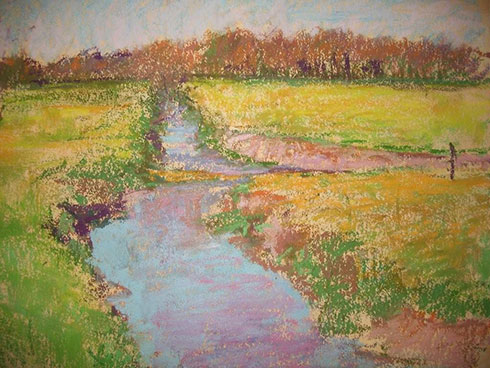 I'm adding more oil stick and pastel and beginning to build my painting. My oil sticks are great for water and sky areas!
Step 5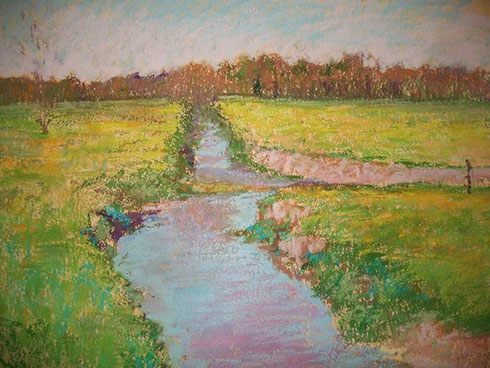 I'm adding more touches of intense Cobalt Turquoise pastel and a variety of other green pastels and add more oil stick layers in the creek.
Step 6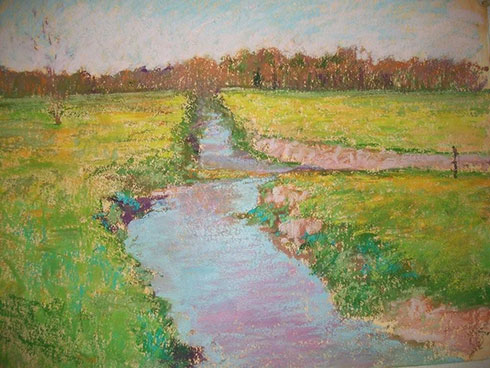 I am adding more oil stick layers on the sandy bank of the creek and beginning to tighten up my painting.
Finishing Up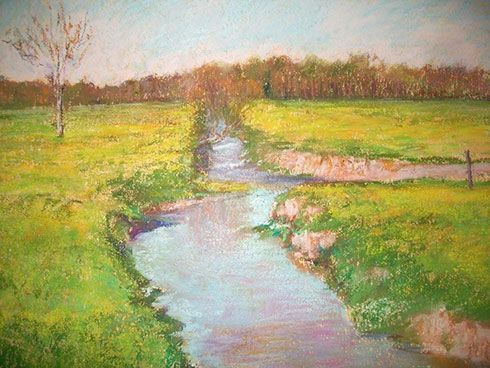 To bring in more color in the field, I've added alot of yellow pastel and a bright yellow green and done some blending to fill in the rougher texture. We're getting there!
Buttercups in Blountville
18 x 24 To finish I have added hundreds of dots of intense Cadmium Yellow pastel to indicate the buttercups in this early spring scene. I've added more oil stick details on the banks and softened the horizon line with some blending. We're calling it finished!