Introducing My Own Line of Oil Sticks
Eighteen months ago I began a new project....... to learn how to make oil sticks. Oil sticks are oil paint in a stick form made from oil, waxes and pigment. I have always wanted to paint with oils but found all the brushes, gear and technical issues slowed me down every time I would give it a try. I was so comfortable with pastels. I wanted to create oil paintings with pastel technique. After much trial and error I have achieved my goal. I am happy to introduce you to my own line of oil sticks!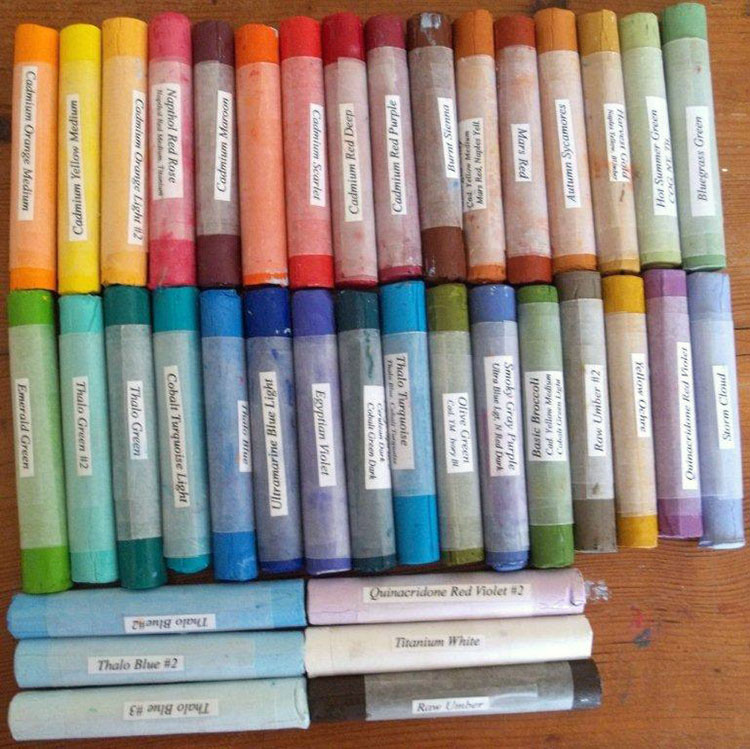 With my oil sticks and the palette of colors I have chosen, you can create paintings that have the best of both worlds. You can have the bright color of pastel, and the richness and texture of oil paint!
Skip the mountains of expensive gear and smelly solvents and get right into painting! Combine drawing and painting techniques together and invent your own tools and methods. With the addition of an ordinary hair dryer, you will find using my oil sticks even more exciting!
Head over to my Online Store to grab a set of my new oil sticks!
New Mixed Media Experiment
I have always felt that pastel afforded many opportunities for innovation. Recently I have found a new avenue to explore. I am combining my new oil sticks with pastel. My oil sticks are very rich in the dark end of the color palette. Pastels have the wonderful bright potential of pure pigment color. By combining the two mediums, I felt I could have the best each medium had to offer.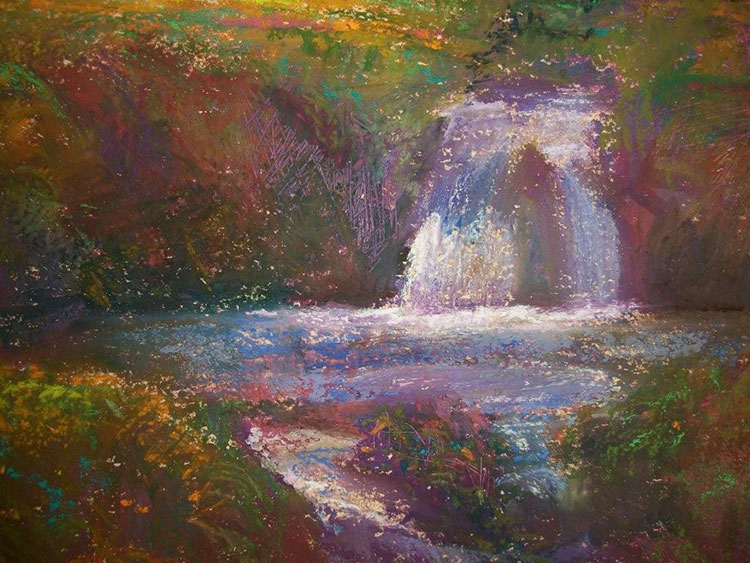 I used heavyweight Somerset rag printing paper as my surface and primed it with acrylic matte medium and aluminum oxide grit to increase the tooth and to protect the rag fibers from the oil in the oil sticks. The under painting was done with Mauve and Spring Olive oil sticks. I left the sunlit area in the painting free of oil stick as I knew I would use all pastel there.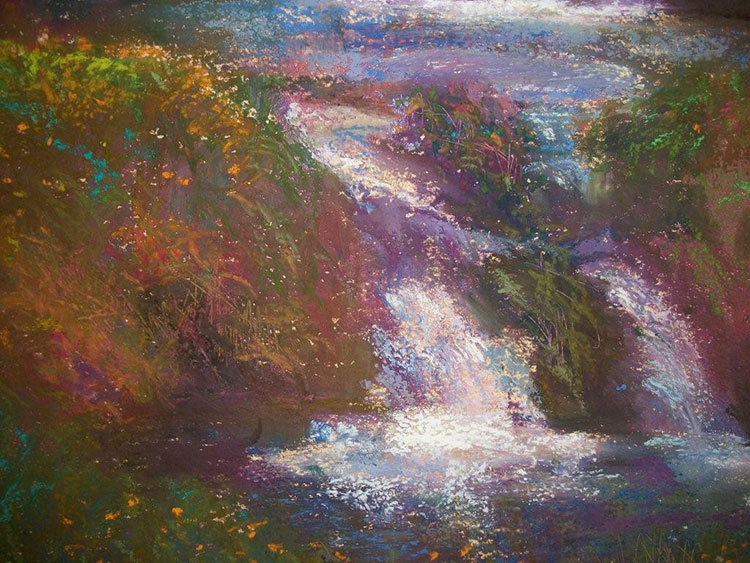 After completing my underpainting I went in with soft pastel here and there. As the painting developed I alternated the mediums. Oil Sticks were used where I wanted the rich dark color and pastel was used where texture and bright color were needed. Using both mediums created a large value range which added drama to the painting. Since the finished painting contained pastel, I will frame it behind glass as I would a traditional pastel. I look forward to trying this combination again!
The Importance of Value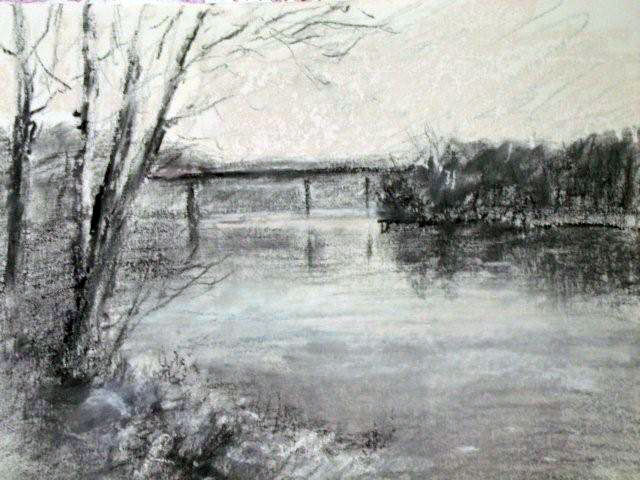 Here I've done a value study of my painting in charcoal and black oil stick. It shows my composition has about three main values and is nicely linked together.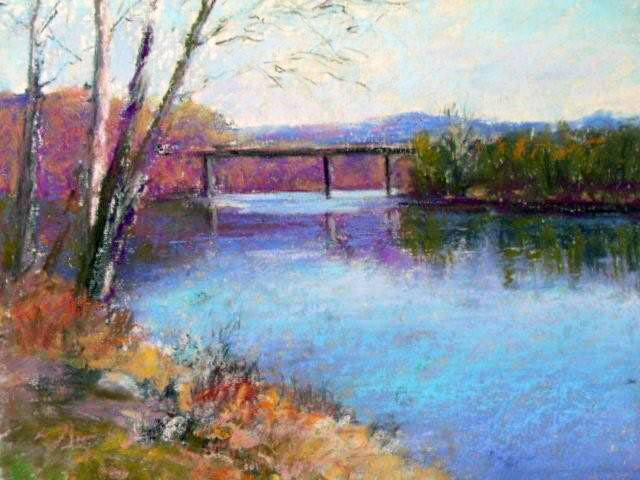 I've kept the same value structure and added pastel color over the top of my value study. You can clearly see I have kept the same value structure going. The colors are of the proper 'gray scale' value. Seeing color this way is very important in representational painting. Once you understand the color value, you can move to using warm and cool color within that value structure to create dimension and the illusion of space.