Behind the Easel: Autumn Pathway
Step 1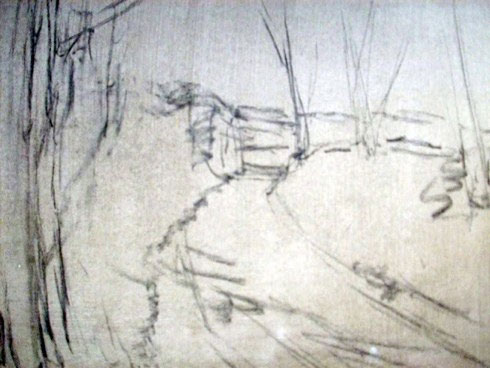 A loose vine charcoal drawing maps out my composition, establishes placement of design elements and shows me potential problems.
Step 2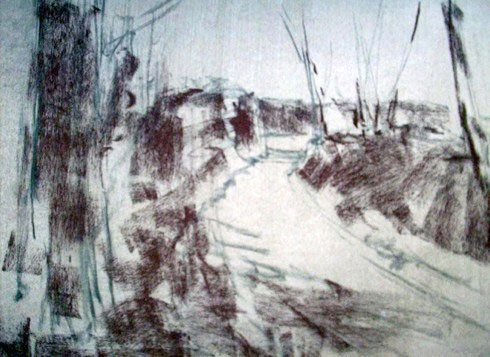 I make some bold side strokes with a rich dark brown pastel to prepare for liquefying with acrylic matte medium.
Step 3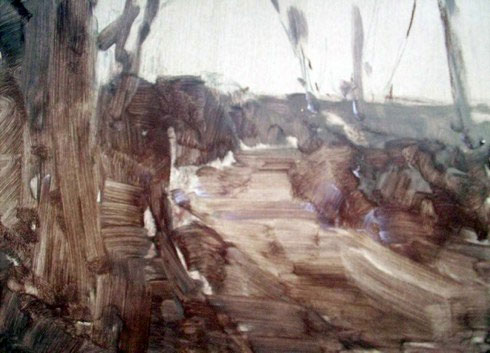 With a folded three inch square of one inch foam I dip into matte medium and liquify the pastel creating a nice under painting. I purposely follow the forms in the painting here and there. Some of my under painting texture will show through. At this point my design is strong and unified and I can proceed confidently. I leave the sky area uncoated to create a contrast there.
Step 4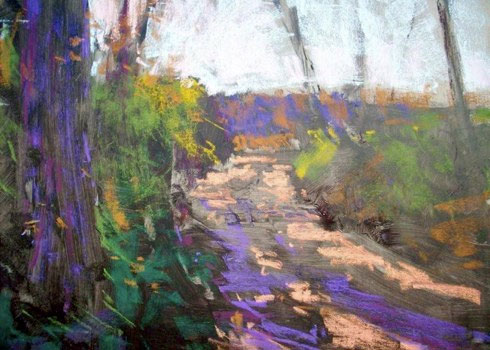 I begin laying in pastel into the wet medium. As it tacks up it really grips the pastel nicely. I work dark to light. On a darker ground the value scheme is a bit different. All values are lighter in comparison to the dark ground. I block in the sky with similar values of pink and blue. I am moving along well now with most of the design decisions made.
Final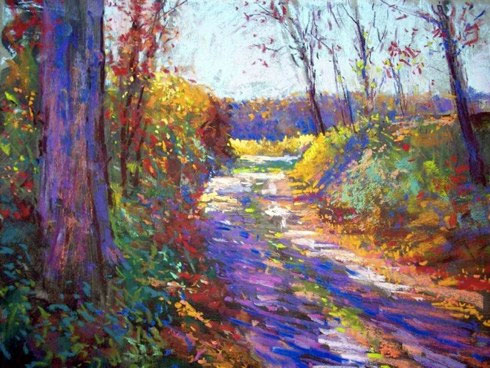 Finished painting 'Autumn Pathway' 16x20. I add bright color which really pops well off my brown under painting. My sky area on a lighter ground really glows with a nice contrast. I add colors of similar value to dark and middle tone areas. Over the brown ground the color is very rich. I have strong color throughout each value range. My color is unified but still bright and exciting.